French Knit Wire Bracelet with Beads - One Day Class - Choose Date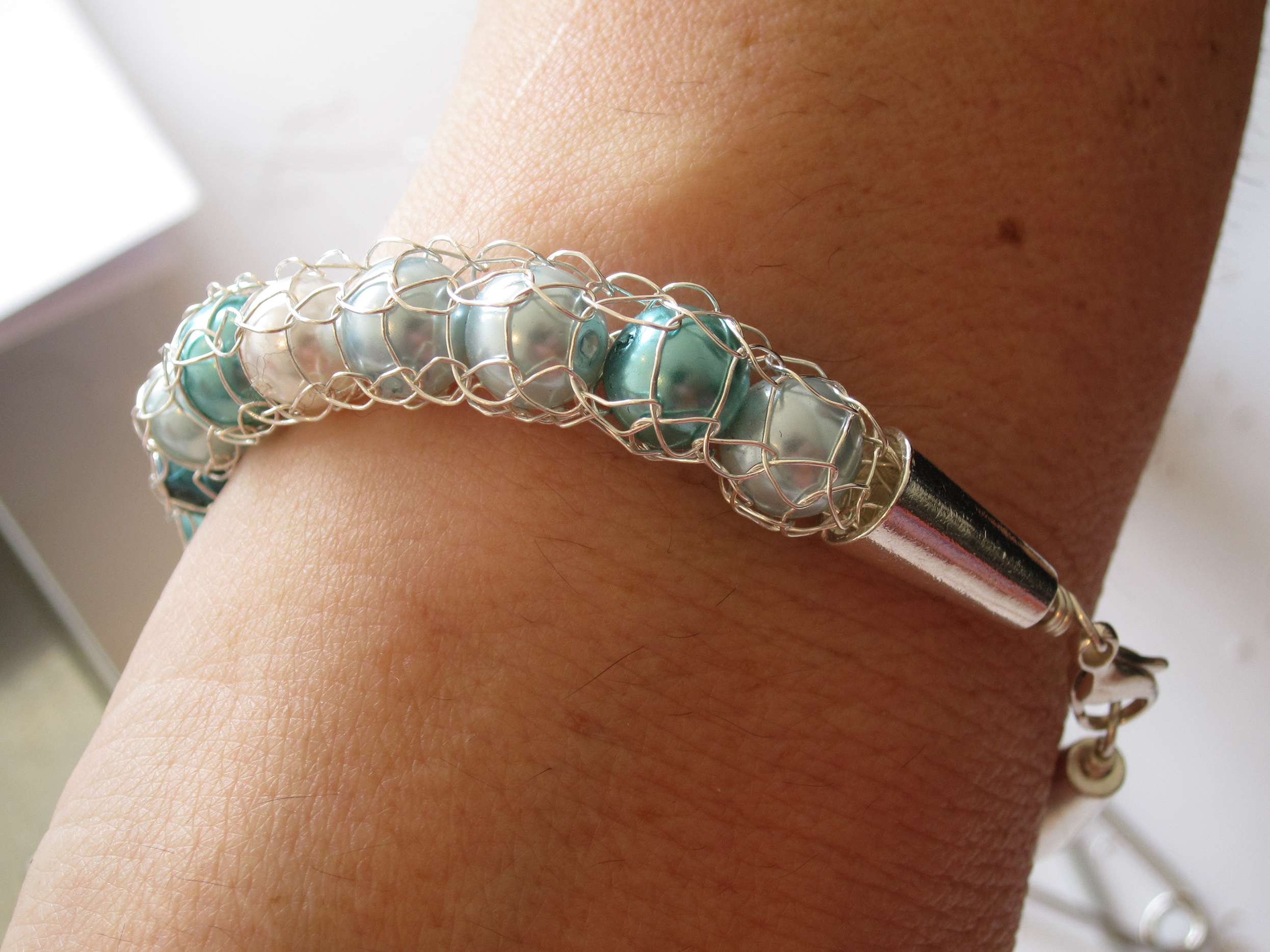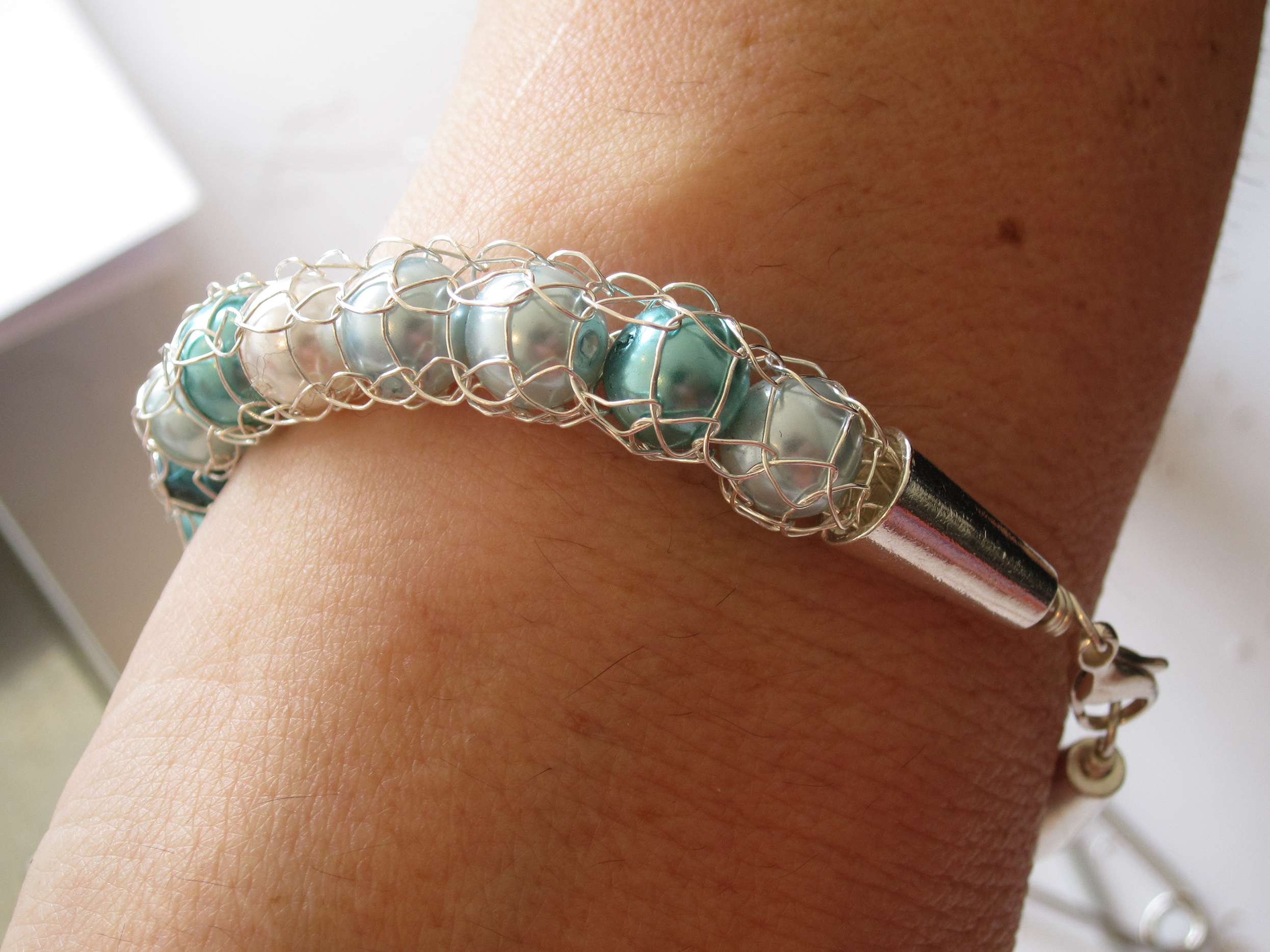 French Knit Wire Bracelet with Beads - One Day Class - Choose Date
Using a wooden Spool we will create a beautiful wire French Knitted tubular bracelet in a day, incorporating beads into the centre of the tube.
Many of you may remember learning this technique as a child, with rainbow wool perhaps?! Some other names for it are Knitting Nancy, Spool Knitting and Corking.
In this class I will de-mystify this ancient and intriguing technique to bring it right up to date using silver coloured wire and pearlescent beads.
I will share many tricks and tips to help you - as well as a technique perfected from years of practice.
We will cover the following tasks on the day:
- selecting the correct wire
- how to cast on and work stitches using your spool
- how to knit small beads into individual stitches as you go
- how to add beads into the centre of the knitting
- how to fasten off and add a clasp or ear hooks
If time allows we will go on to start an earring project using small seed beads to make earrings - working the beads into individual stitches.
What is included?
All your materials are included in your fee, including crochet hook, silver-plated wire, customised wooden spool, a choice of pretty beads, silver-plated clasps - and a step-by-step project book to keep. Take home whatever you have left to carry on making at home.
With small class sizes individual instruction is possible, so no-one is left struggling on their own. Information is also given on materials, suppliers and suggested reading.
Free tea, coffee and biscuits are available throughout the day.
Do I need to bring anything?
If you wear glasses for close-up work you will need to bring them. All tools will be provided. Extra Wire and Beads are available to buy on the day to take home.
What time does the class start and finish?
Classes run from 10.30-4.30pm. We break for lunch at 1pm for an hour - you are welcome to bring your own lunch or pop out to the nearby shops and cafés.
Cockpit Arts is wheelchair accessible.
See examples of pieces made in this class at: https://www.facebook.com/pg/terihowesjewellery/photos/?tab=album&album_id=1300432706669060